College Admissions Consulting
We are an International College Admissions Consulting company with offices in Spain and the United States. We guide you through the college selection and admissions process to the best national and international universities with a 100% individual and personalized process.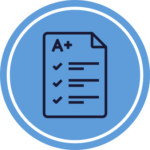 Application preparation and evaluation
We evaluate your profile and help you identify the universities that best fit your interests and abilities and help you to prepare for the application process.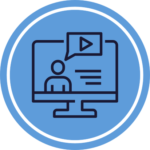 Guidance and support during the admission process
We guide you and provide specialized support throughout the application process to maximize your chances of success.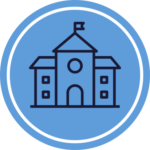 Support during the enrollment phase
We support you during the admission phase and guide you through registration, housing, and visa application for the country of your destination.
Find the best college for your education, personal, and professional development
We advise, prepare and guide you through the search and admissions process to the best universities in the United States and abroad. Our goal is to help you to get into the University that best suits your interests in the country of your choice.
We offer a personalized approach and constant support throughout your college admissions journey. We are your college admissions consultants
Explore our different programs that will help you find your university.
Programs

Open doors to endless opportunities
Studying abroad is a unique experience that will open new perspectives, broaden your cultural horizon and provide you with opportunities for growth and development in various areas of your life.
Visit the following link from UNESCO to view official data on the geographic mobility of university students worldwide.
Career
Boost your international career opportunities
Perspective
Discover new ways of thinking and seeing the world
Competitiveness
Differentiate yourself from the rest
Growth
Gain independence and maturity
Working together to make your project a reality
We are here to advise, motivate, and provide the resources you need to achieve your goals. We offer our professional experience to increase your chances of success.
We advise you with a realistic and honest strategy to find the best University for you. We are the college admissions consulting you are looking for.
Admission References
Reviews
"Had it not been for Five Lands, I would not have been able to get into UCL in London. Thanks to their personalized approach and the creation of an individual plan, specifically developed to accommodate my preferences, abilities and academic background, it was possible to understand the process to get into any university of my choice. But above all, their help, in every step of the way to the finish line. Thank you so much for everything!"
Izaro C.
University College London, UK
"I am pleased to be one of the students Five Lands has helped study abroad. Thanks to your personalized attention, selection of universities, courses and support during the process, it was possible for me to study my degree in Edinburgh. They know the admission process perfectly and pay attention to detail. I am tremendously grateful to them. Milesker, bihotz bihotzez."
Mare S.
The University of Edinburgh, UK
"We emphasize that the accompaniment of 5Lands has been an experience throughout a process that involves phases, times and contents that we were absolutely unaware of, it has been our first experience with a consultancy and a total success....... We definitely recommend it. Thank you very much….."
Ana U,.
University of Rochester
"Five Lands was a major player during my admission process at the University of California.
Very professional and familiar with American protocols."
Olivia A.
University of California Santa Cruz, US
"If you care about your future, it's very worth it and must say that me, nor my parents have expected the level of professionalism and dedication with which the company helps every student to realize their dreams and potential. Five Lands is more than just a path to choosing the optimal place for your future education…. The company helped him to create a new dream and I bet it will do so for many others."
Sergey E.
The University of Warwick, UK
"Trying to study abroad is crazy without the help of a company like Five Lands. I am so grateful to have found them and that they have helped me make it possible to study in the United States."
Janire J:
Delaware State University, US
"Five Lands guides you throughout the search process for the University that best suits your needs, with professional advice and great knowledge of the market. Especially important, if you are looking for a university abroad. A point to improve, although it is not in the services provided, it's housing. "
Lorenzo L.
IE University, Spain
"Five Lands has been a fundamental travel companion. We have found it absolutely essential to help our son fulfill his dream of studying Economics at a University in the USA. We are sure that without the help and advice of the Five Lands team, we would have failed in the attempt. From the beginning they have been very proactive, and above all clear and rigorous with the deadlines and they have advised us very well with the most difficult decisions."
Miguel Ángel P.
San Diego State University
"Writing this from Delaware State University, I am very grateful to David and the entire Five Lands team for making this opportunity to study in the United States possible. There has been an exceptional communication from the first moment, and they have helped us with all the necessary procedures, with the added difficulty that Covid19 has caused."
Olatz J
Delaware State Universty, US
"Personalized attention, very attentive to my daughter's needs. Very professional and knowledgeable about university access internationally. 100% recommended"
Susana B
Sigmund Freud University, Austria
"Many thanks to Five Lands, David and all his team. They have guided us through the entire process in an excellent way, and have helped us find the university that best suited our criteria. Highlight the personalized treatment and the security that they transmit when taking all the steps. My most sincere congratulations for the work you do!"
Jose A.
North Park University, US
"Thanks to Five Lands I started my university studies in the United States two years ago. Excellent and personalized attention to each client depending on their interests and objectives. They not only help you discover universities abroad, but they guide you hand in hand through the application process and offer you a very personal follow-up, after starting university. Special mention to David, for all his advice and his close treatment of my family and me. I would definitely recommend them to anyone interested in studying abroad."
Nuria S.
Hartwick College, US
"It has been of great help with the doubts that arise. They prepare everything to provide the documents and provide links to finish the registration."
Raquel G
Diablo Valley College, US
"It has been of great help with the doubts that arise. They prepare everything to provide the documents and provide links to finish the registration."
Sergio B.
Orange Coas College, US